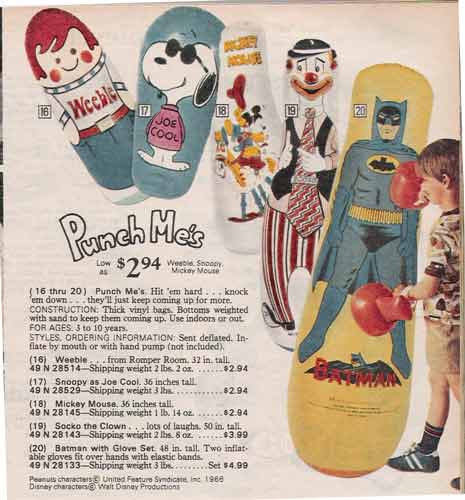 I have often thought of myself as one of those blow-up clowns that you punch punch punch but it keeps on bouncing back up.
Why?
Those who know me and my background know that I've led a somewhat, shall we say, difficult life. Without getting into specifics here, suffice it to say that I've endured more than my share of upsets, both physical and emotional.
Recently, my daughter had to undergo gall bladder surgery after she'd already spent about 2 weeks in total in the hospital - on intravenous antibiotics to get rid of an infection that was making her very very sick. Naturally, I spent a lot of time at the hospital to keep her company and to keep her morale up. She just went back to work on Wednesday, feeling so much better after this long long haul of illness.
So I just got myself up and was able to relax after the lengthy "This, too, shall pass" episode when I accompanied my dearest L to the hospital this morning for a little procedure.
I was sitting at his bedside waiting for him to be allowed to leave when the doctor who had done the procedure arrived. Surgery is in the very near future to remove a cancerous tumour on his colon. The appointment to see his general practitioner has now been made for next Wednesday and he will arrange for the operation to remove the cancer and to find out how far it has advanced. Let's hope it has been caught early enough.
I feel like I'm down for the count this time. But then, life isn't fair, is it? Just when you think you've made it, someone/thing comes along and punches you down again.
I've been told I'm a very strong person but frankly, I'd like someone to look after me for a while. For now, I guess that someone will just have to be me. I'll be too busy looking after someone else - again.
I just hope that one of these days when I'm down, someone will hear me call, "I've fallen and I can't get up!"