"
The Thorn Birds
," the 1977 best-selling novel by Australian author Colleen McCullough, is one of my favourite books of all time. In 1983, it was adapted as a TV mini-series and I was glued to the set for 10 hours between March 27 and 30. The story focuses on the Cleary family and spans the years 1915 to 1969 on Drogheda, a fictional sheep station in the Australian outback. The epic drama has it all - romance, tragedy, forbidden love, sex, and transcendence. It starred Richard Chamberlain as the young Catholic priest who was banished to the outback because of an act of disobedience and Rachel Ward as the lone Cleary daughter who fell in love with him.
Something of interest
-

While winning the 1983 Golden Globe award for Best MiniSeries, The Thorn Birds was not without its controversy. The subject matter--a priest breaking his vow of celibacy--was contestable enough, but the fact that ABC chose to broadcast the program beginning on Palm Sunday and running through Holy Week, raised the ire of the United States Catholic Conference. In response, McDonald's Corporation initially requested that its franchisees not advertise during the broadcasts. In the end, however, the company simply advised its franchisees to advertise only before Father Ralph and Meggie consummated their relationship.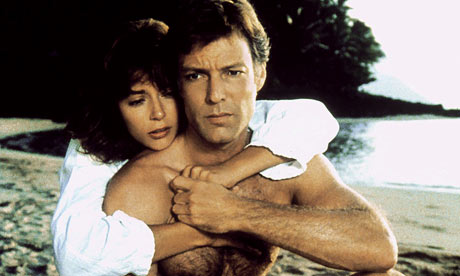 Back in 1983, I thought that the mini-series was well done, if at times overly dramatic. However, you might be interested in reading Germaine Greer's take on the novel as she describes it thus in 2007 after rereading it:
It would probably be over the top to denounce The Thorn Birds as a sneakily racist and sectarian book, but it is definitely contrived and insidious.
I guess 32 years after the book was published, one might see her point. I must get my copy out and read it again.